Staff and Faculty

Dr. Ali A. Iranmanesh is the founder and CEO of Silicon Valley Polytechnic Institute (aka California Polytechnic Institute). He has received MS and Ph.D. in Electrical Engineering and Physics from Stanford University, and Master in Business administration from San Jose State University. He has been actively involved with many leading Silicon Valley companies in various engineering and senior management positions. He has been awarded with over 50 US and international patents and has many publications. Dr. Iranmanesh is the founder of the International Society for Quality Electronic Design (ISQED), a non-profit international organization devoted to innovation and advancement in electronic design, and engineering education.  He is the founder of InnovoTek a leading Silicon Valley consulting and design services firm.  Dr. Iranmanesh is the Senior IEEE member, senior member of the American Society for Quality, co-founder and Chair Emeritus of the IEEE Education Society of Silicon Valley, and Vice Chair Emeritus of the IEEE PV chapter.

Kris Verma, Ph.D. is a senior faculty member and programs director at SVPTI. He is a veteran of the semiconductor industry with over 32 years of experience.He was honored with the Best Engineer Award of the IEEE Santa Clara Valley Section in 2010, and as an ISQED Fellow in 2008. Dr. Verma onlinecasinogo.ng was an IEEE Millennium Medal winner in 2000 for his 20 published papers and for chairing various IEEE meetings and conferences. Kris earned his Ph.D. in EE from the Univ. of Utah, Salt Lake City, and an MBA from Portland Univ. in Oregon.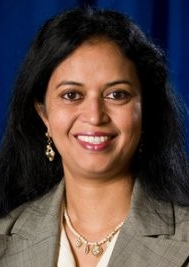 Madhurika Dev is a faculty member at SVPTI. She has received MS in Mathematics/Computer Science from University of Texas at Arlington. She is PMP, CSM, and CSPO certified Agile Project Management professional with a broad technical and business experience. She is passionate about bridging the gap between IT and business, has a track record of successful development and delivery of IT/Software projects/products using the Scrum, Kanban and Waterfall frameworks.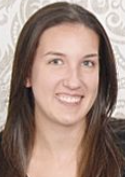 Amy Federowicz is a faculty member at SVPTI. She received her BS in Architectural Building Design and Engineering Technology from the New England Institute of Technology. Recognized by AUTODESK® as a Certified AutoCAD Professional with over 10 years' experience using their product. During her career, she's had the privilege of working on many projects for Fortune 500 companies, such as Dow Chemical, Boeing, Facebook, and PG&E.

Phillip Fischer, Ph.D. is a faculty member at SVPTI. He has received his Ph.D. in Physics from Dartmouth College and has been actively involved with a number of leading Silicon Valley companies, such as Micrel Semiconductor, Semtech, Alien Technology and Excalara. Dr. Fischer has also been involved in a number of start-up companies. He has contributed in various positions, such as Design Manager, Design Engineer, Process Design Kit development, device primitive and IP development. Dr. Fischer's area of focus in design is analog and power management. He has designed and taken to production a number of ICs as well as fabrication test ICs, used to verify and model device primitives in BCD, BiCMOS, and CMOS process technologies.

John Zorich (MS, CQE) is a faculty member at SVPTI. He has worked full-time since 1979 in the biotech industry, in manufacturing, R&D, QA/QC, and Regulatory. The first 20 years were as a "regular" employee, and the last 13 years have been as a consultant, auditor, and trainer in quality systems and applied statistics. For the past 11 years, he has worked more than half-time as a "notified body" auditor, first for kiwigambling.co.nz TUVPS and now for KEMA/DEKRA. As a trainer, he has given classes in applied statistics for many organizations including numerous start-up companies. He writes and sells validated statistical software applications (spreadsheets) that have been purchased by over 60 companies. He has given many statistical seminars for ASQ in the SF Bay Area, Reno NV, and Dallas TX, as well as given several 3-day statistical courses related to Biomedical professional development programs.

Mohammed Wasef , PhD, is a consultant with SVPTI and specializes in microelectronics Packaging, Assembly, Quality and Reliability. He received his MS and PhD in Chemical Engineering from the University of Arkansas and has been working in the Semiconductor industry since 2001. He has extensive experience leading cross-functional teams to develop packaging solutions for high density laminate (PCB) and leadframe based RF & Power System in Package and Over 13 years of expertise in leading and successfully executing package development, production and sustaining engineering projects and emerging technologies. Dr. Wasef has proven ability to effectively lead multi-disciplinary projects across Quality Assurance, Internal Failure Analysis, Manufacturing Engineering, Product Engineering and Design/Layout Groups. He has worked for companies such as ANADIGICS and VICOR and is currently the Director of Packaging at NewLANS Inc.

Charles Dancak is a faculty member at SVPTI. He has received, M.S.E.E., M.S. in physics, is a Silicon Valley veteran who has worked at IC design houses like Intel, test vendors such as Teradyne, and EDA companies like Synopsys. Mr. Dancak offers unique insights into RTL design, DFT, and tool usage. He is an experienced trainer and consultant and has taught courses on VHDL, Verilog, logic synthesis and simulation of ASICS and FPGAs, DFT/ATPG, worldwide.

Dr.William Kao is a member of faculty at SVPTI. He received his BSEE, MSEE and PhD from the University of Illinois Urbana-Champaign. He has worked in the Semiconductor and Electronic Design Automation industries for 30 years holding senior and executive engineering management positions at Texas Instruments, Xerox Corporation, and Cadence Design Systems. Dr. Kao has authored more than 40 technical papers and holds seven software and IC patents. He was an Adjunct Professor at UCLA Electrical Engineering Department where he taught courses in computer aided circuit design. Dr. Kao is a Senior Member of IEEE, and was one of the founding members of IEEE-Circuits and Systems - Silicon Valley Chapter, where he was Chapter Chair in 2005 and 2006.

Pallab Chatterjee is a faculty member at SVPTI. He holds a BSEE from UC Berkeley, a MSEE from San Jose State and has taught at San Jose State, Santa Clara University, Silicon Valley Technical Institute and California Polytechnic Institute. Mr. Chatterjee is also an author of technical books with Springer Publications, Wyle and Technology & Imagination Press. He was recently the Vice-Chair of the IEEE Nanotechnology Council and has also participated on the BOD of the UC Berkeley Eng Alumni Society, as a conf & SIG chair for industry user groups and on executive committee for the ISQED conference, Storage Visions events, the Interdisciplinary Education Conference and other technical conferences. Mr. Chatterjee is an ISQED Fellow.